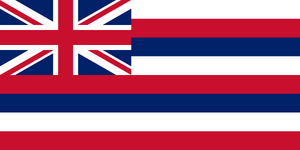 Over the past four days, at least three people have spotted a Street View camera car in the state of Hawai'i, according to Hawaii Blog. In fact, eBay cofounder Pierre Omidyar was riding his scooter in Hawai'i when a car passed him. As seen on his Twitter page, he's not very happy about that.
Currently, the only American state not available in Street View is Hawai'i. It looks like Google has finally found a way to get some of their cars to those remote islands. Pegman's also been touring the Canary Islands, Singapore, and Taiwan. But Hawai'i is so far away from mainland that it's often not considered a part of any continent.
Google's putting those cameras to work! Get ready to virtually visit the Aloha State!