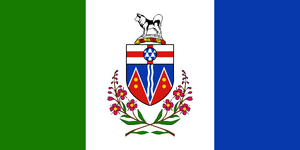 According to Life in the Knife, the capital city of Canada's Northwest Territories, Yellowknife, is being photographed by Google Street View.
Also,
according to
CBC News
, the not-so-nearby city of Whitehorse (in Canada's Yukon territory) is also being covered. The driver of that car was told not to conduct any interviews, but said that he'd been driving through Whitehorse for the past three days.
The Canadian Street View release should be huge.